2022 Club Sport Awards Winners
Club Team Performance of the Year - Mens Premier Division 1 Team (Volleyball)
The team had an outstanding season competing at the highest level of volleyball in the state eventually beating the reigning premiers, in the Grand final in the fifth set 15:12.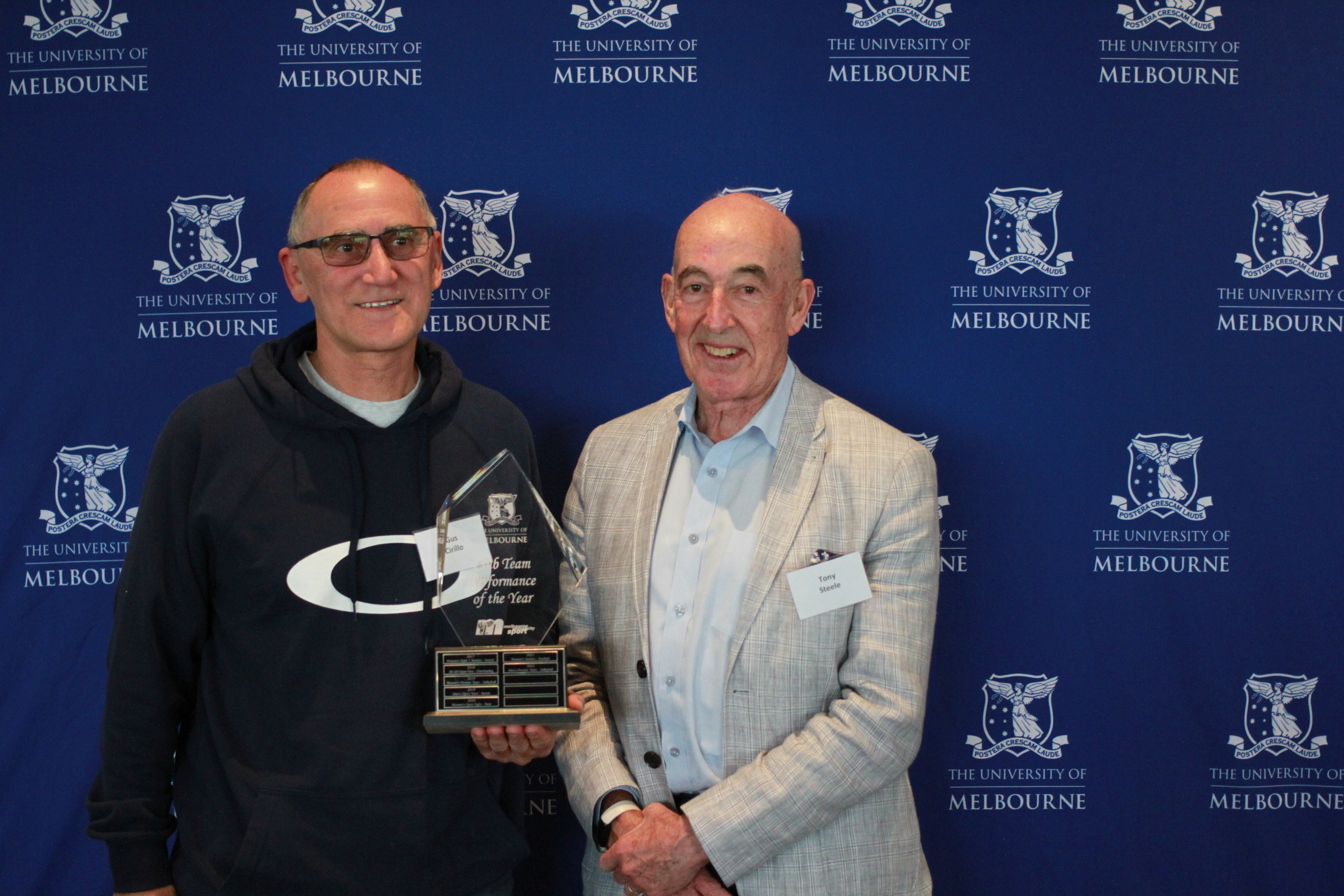 Club Individual Performance of the Year - Joel Rimes (Basketball) and Liam Van Remst (Volleyball)
Joel played in clubs Big V Division 1 leading the team to a minor premiership but unfortunaly not taking out the title. Joels was recognised as the league Most Valuable Player only the second time the award has been won by a club member.

Liam was part of the Men's Division 1 team that won the won Victorian Volleyball League title. Liam named the Grand Final Most Valuable Player as well as the League Best Attacker in the All Start Team.
Club Coach of the Year - Shawn King (Basketball)

Shawn is the Coach of the Big V Division 1 Men team who after finishing winless in 2021, Shawn came into the role and flipped the teams' performances only losing 1 game in the regular season to finish minor premiers. Shawn was also recognized by Basketball Victoria as the Big V Division 1 Men's Coach of the Year. The last member of the club to win this award was Dean Vickerman who is now the head coach of Melbourne United in the NBL.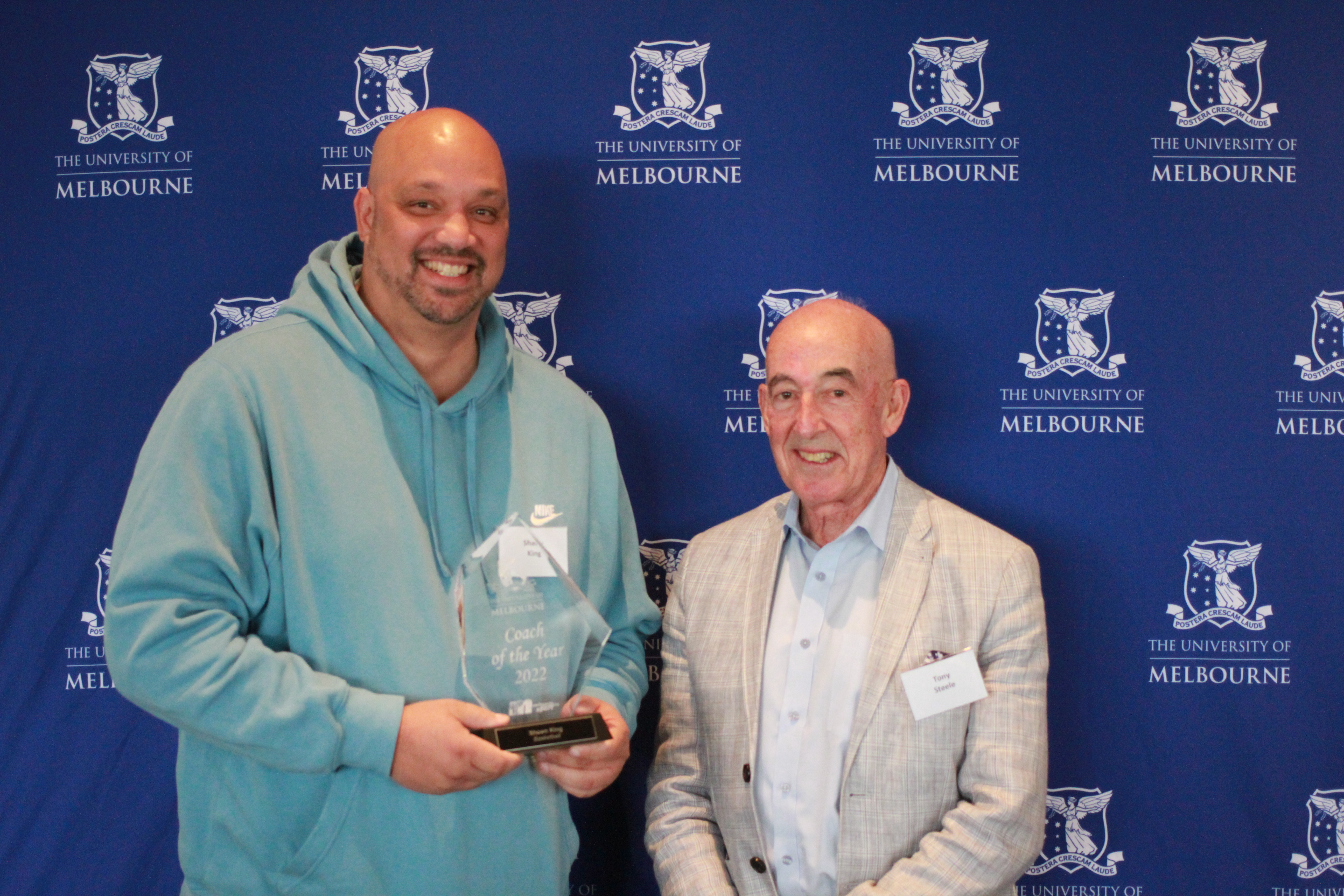 Club of the Year - Mountaineering

With a current membership close to 500, 85% students and 48% women or non-binary and providing over 107 trips the club has done an amazing job this year also providing a programs such as Paddle with Pride, Women and Non-Binary Bushwalk, Clean Up Australia Day Paddle, monthly planting weekends, beach cleans and adventure grants. This year the club also purchased Touring Kayaks and provided Paddle Australia recognized sea guide training for their leaders and organised an inaugural interclub bouldering competition.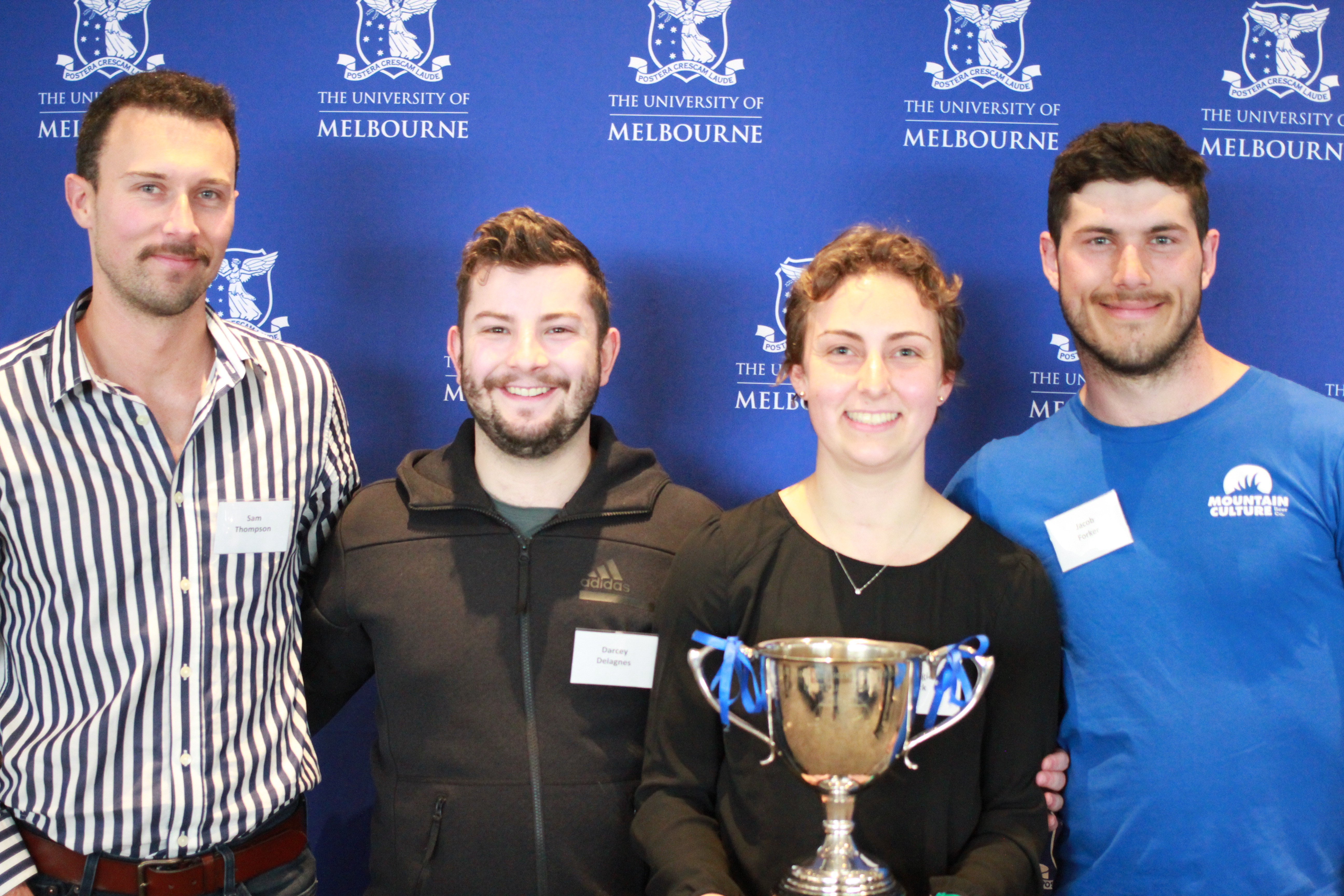 Club Individual Performance of the Year
2022 Joel Rimes (Basketball) and Laim Van Gemst (Volleyball)
2021 Catriona Bisset (Athletics)
2020 Alex Gregory (Cricket)
2019 Tomonori Sakai (Kendo)
2018 Xi Xi (Volleyball)
2017 Oscar Wookey (Hockey)
2016 Not Awarded
2015 Not Awarded
2014 Not Awarded
2013 Lisa Weightman (Athletics)
Club Team Performance of the Year
2022 Mens Premier Division 1 Team (Volleyball)
2021 Women's Senior Team (Football)
2020 Women's Open Eight (Boat)
2019 Men's Open Team (Kendo) and Women's Premier Team (Volleyball)
2018 MU Heat All-Girl Open Pom (Cheerleading)
2017 Women's State 1 (Soccer)
2016 Women's Division One AV Shield Team (Athletics)
2015 Women's University Blues (Volleyball)
2014 Uni Blacks - Men's (Touch)
2013 Not Awarded
2012 Colts' XV (Rugby)
2011 Not Awarded
2010 Women's Honours (Volleyball)
2009 Women's Senior Eight (Boat)
2008 Men's Honours (Volleyball)
Club Coach of the Year
2022 Shawn King (Basketball)
2021 Erini Gianakopoulos (Football)
2020 Antony Keely (Cricket)
2019 Kazuya Niiro (Volleyball)
2018 Matthew Keen (Water Polo)
2017 Gus Cirillo (Volleyball)
2016 Elissa Kent (Lightning Netball)
2015 Davin Smith (Hockey)
2014 Quentin Gleason (Uni Blues)
2013 Shannon Winzer (Volleyball)
2012 Matthew Kempton (Blacks Football)
2011 Alex Henshilwood (Boat)
2010 Andrew Walker (Basektball)
2009 Andrew Walker (Basektball)
2008 Hugh Van Cuylenberg (Cricket)
2007 Qi Shen (Volleyball)
2006 Tim Dolphin (Boat)
2005 Tim Dolphin (Boat)
Club Personality of the Year
2020 Roisin Selvarajoo (Cheer and Dance)
2019 Nick Burke (Cricket)
2018 Geremy Cao (Taekwondo WTF)
2017 Robert Smith (Gridiron)
2016 Christine Li (Taekwondo)
2015 Rachel Bach (Soccer)
2014 Ian Jones (Rugby)
2013 Fawad Ahmed (Cricket)
2012 John Buckley (Soccer)
2011 Greg Kennedy (Cricket & Touch)
2010 Tristan Harris (Touch)
2009 Not Awarded
2008 Duncan McKenzie (Lacrosse)

Club of the Year
2022 Mountaineering
2021 Cheer and Dance
2020 Cheer and Dance
2019 Dancesport
2018 Cheer and Dance
2017 Table Tennis
2016 Mountaineering
2015 Hockey
2014 Underwater and Mountaineering
2013 Touch
2012 Kendo
2011 Squash
2010 Touch
2009 Hockey
2008 Kendo and Soccer
2007 Volleyball
2006 Underwater
2005 Football W
2004 Football M
2003 Basketball
2002 Mountaineering
2001 Karate
2000 Basketball
1999 Athletics
1998 Badminton
1997 Underwater
1996 Cricket
1995 Snowboarding
1994 Water Polo
1993 Hockey and Horseriding
1992 Sailing & Windsurfing
1991 Badminton
1990 Cricket
1989 Mountaineering
1988 Ski
1987 Netball
1986 Athletics
Contact Us
For any questions or more information please contact: