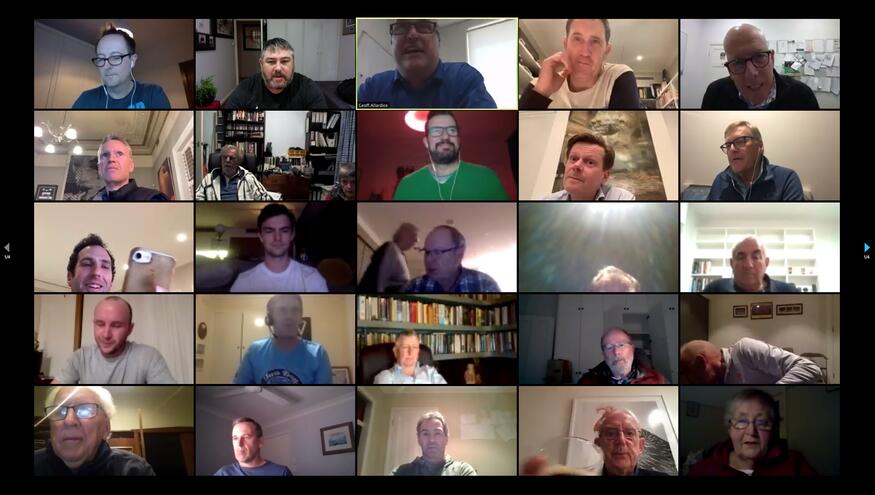 Cricket alumni get connected
17 August; Rod Warnecke
Keeping connected has never been as important as it currently is during this COVID-19 lockdown, and the Cricket Club has hit a six with their new MUCC Talks initiative.
MUCC Talks has been able to draw on the club's vast alumni of sport and industry leaders from across Australia and overseas. Commerce alum and club committee member Stewart Harris was the brains behind the idea.

We're challenging you!
Try to mark off as many squares on the challenge board as you can. The Iso-Challenge will encourage you to keep active, try new things, and stay connected!
Share yours on social media and tag @melbunisport on Instagram, and @MelbUniSport on Facebook

Promotions and Competitions
Check back for new promotions and challenges
With the 2020 AFL Season starting up again, we're throwing it back to our 2019 Intervarsity Australian Rules Football Teams.
Our Women's Australian Rules Football team were crowned the 2019 UniSport Nationals Div 1 Champions in their first year of competition after 9 years, while the Men's team smashed The University of Adelaide, 87 v 15, on University Oval as part of the Varsity Cup Series!

Activities for kids
We have compiled a list of activities and challenges for your children to stay engaged while being isolated at home. See below some different resources to get your kids active:
The Challenge is on!
We're uploading a daily challenge to our website that we encourage all children to participate in! Send in your photos and videos to go into the draw to win a FREE day of your choice at our July School Holiday Program.

San Diego Zoo

Had a trip to the zoo planned these holidays? Well, why not visit the San Diego Zoo virtually. Click here

Send us feedback
Want to see a specific workout on our timetable? Or maybe you have an idea for a fun online challenge? If you have any feedback for us, please contact us via the form below.
All data collected by Melbourne University Sport is in accordance with the University of Melbourne's Privacy Policy. For more information about the University of Melbourne's privacy policies, click here.