Court Bookings and Venue Hire
Clubs, Sport and Recreation
Club Critical Incident
Should a Club need to report a critical incident, they should contact Club Coordinator Tom Mullumby via mobile 0432 357 889 or security 03 8344 6666 as per the Club Critical Incident Procedure.
Location
Melbourne University Sport's Administration offices are located at the University of Melbourne Parkville campus (see our location here). Please use the address below for any inquiries or deliveries.
Melbourne University Sport
Sports Centre Administration
Building 103 - Tin Alley
The University of Melbourne
Victoria 3010, Australia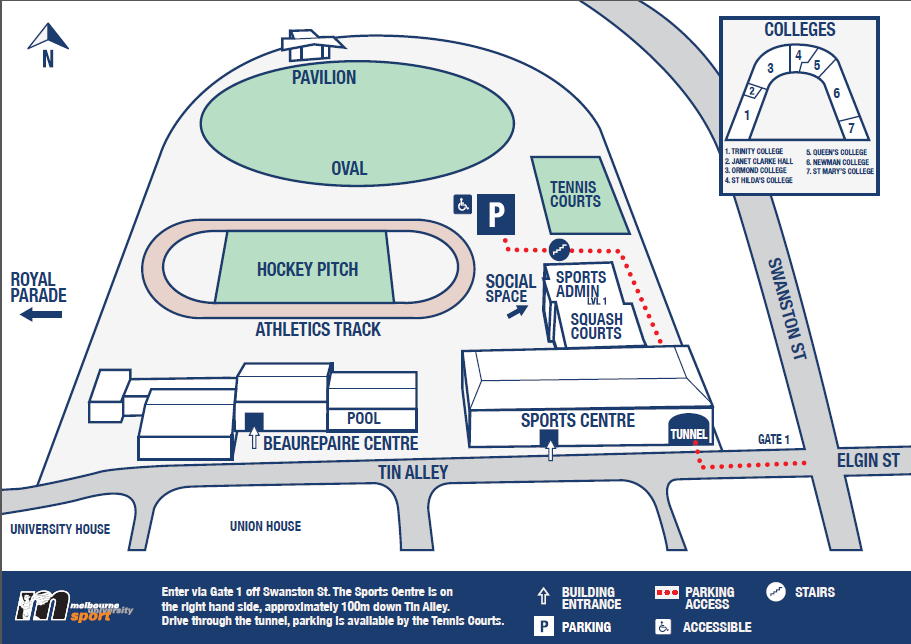 Send Us Feedback
Whether you want to give us feedback on what we are doing or suggest how we can make things better, fill out the form below, give us a call at +61 3 8344 5405 or alternatively fill out a feedback form at any of our fitness centres.