September 16; Liam Petterson
Congratulations to the senior Women's Hockey team for winning the Vic League 1 premiership over the weekend. The side, who lost just once in the season to finish minor premiers, defeated North West Lightning 4 – 1 in the grand final after having beaten the same team 5 – 2 in Round 1 of the finals series. Florine van Grimbergen nabbed two goals on the day and also took out the league's top scorer award with 32 for the season, while ex-New Zealand Olympian Kate Saunders also scored a brace. Van Grimbergen will accept her award at Hockey Victoria's night-of-nights this Wednesday 18 September.
The Soccer Club's Women's SL1 North-West premiership team defeated SL1 South-East champions South Yarra in a thrilling State League 1 final. Despite going into half-time a goal down, the side displayed their trademark resilience to fight their way back to 2 – 1 up in the second half. South Yarra managed to tie the contest at 2 – 2 with 10 minutes to play, before Lauren Thompson came up with a captain's goal with the last kick of the game to ensure her side prevailed 3 – 2 and won the State League 1 championship.
It was a big weekend for the Softball Club which won two premierships! The A-Reserves side triumphed 7 – 2 over the Eastern Raiders Black, while the B Division team prevailed 16 – 13 over the Red Devils Heat.
The Baseball Club's senior women's side also clinched a premiership, winning 6 – 5 over Wheeler's Hill.
Athletics Club stalwart Lisa Weightman continued her stellar year by winning the 2019 City-Bay Fun Run as part of the Australian Road Running Championships, finishing the 12km course in just 38:17.
Despite the senior University Blacks Football side going down by five points to Old Scotch in the VAFA Premier B preliminary final, the Blacks' Reserves team will play in next week's grand final after dispatching Old Geelong by 40 points. The senior University Blues team will also play in a grand final next week, facing off against St Kevin's in the William Buck Premier division at 2:30pm at the Elsternwick Park Oval. The Blues' captain and former Western Bulldogs player Ayce Cordy won the league Best and Fairest for the second year running, becoming just the fifth player since 1927 to win consecutive Woodrow Medals.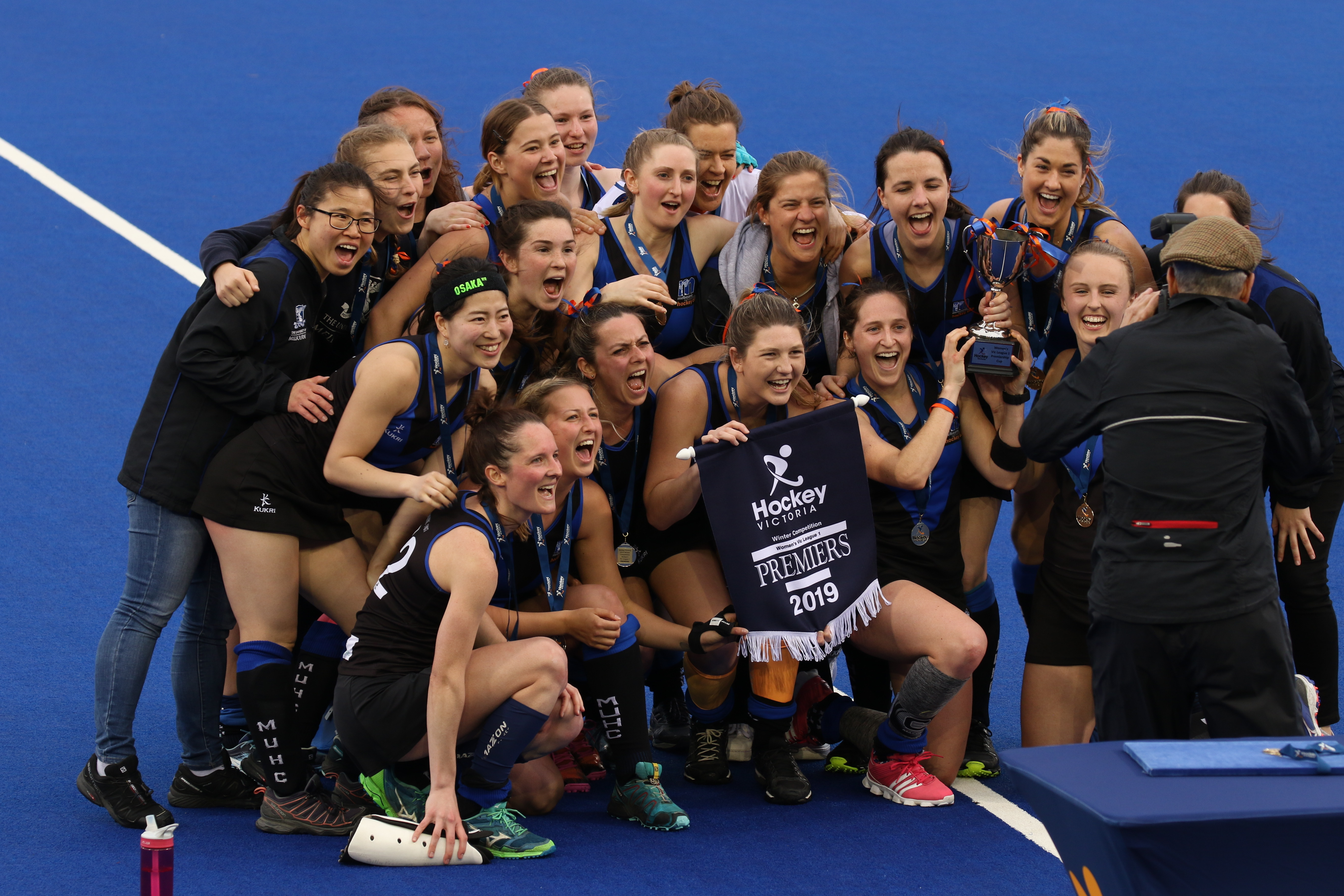 The senior Women's Hockey side won the Vic League 1 grand final over North West Lightning.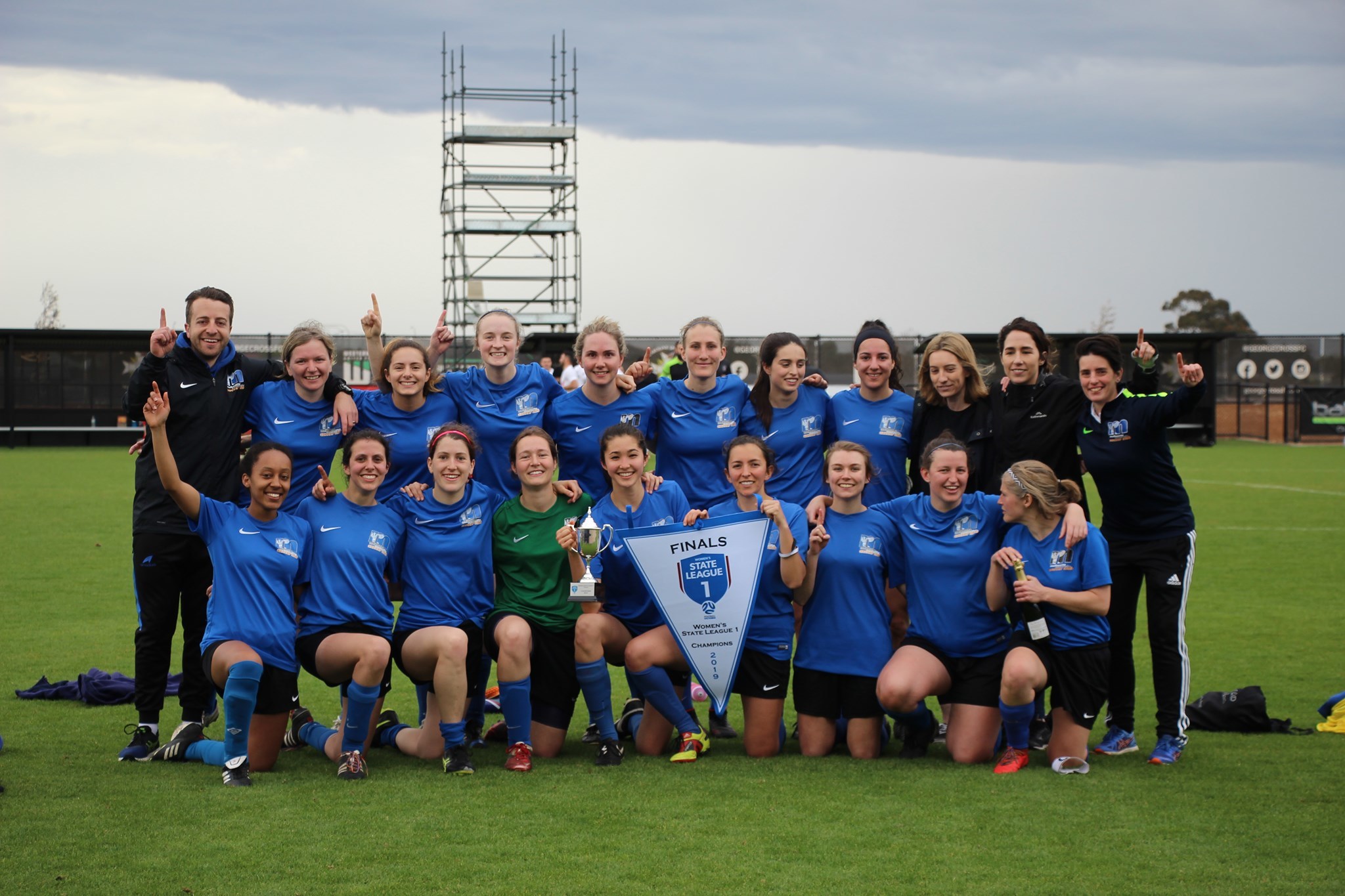 The Women's SL1 North West Soccer team defeated South West premiers South Yarra to win the State League 1 finals.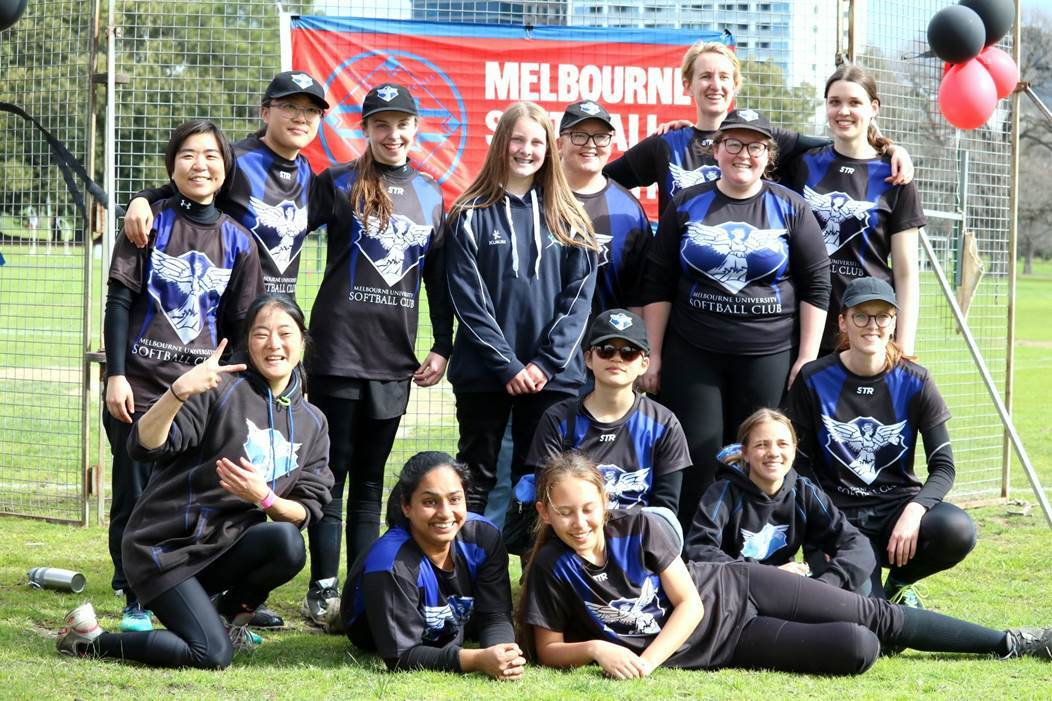 The Softball Club's A-Reserve and B Division sides won premierships over the weekend.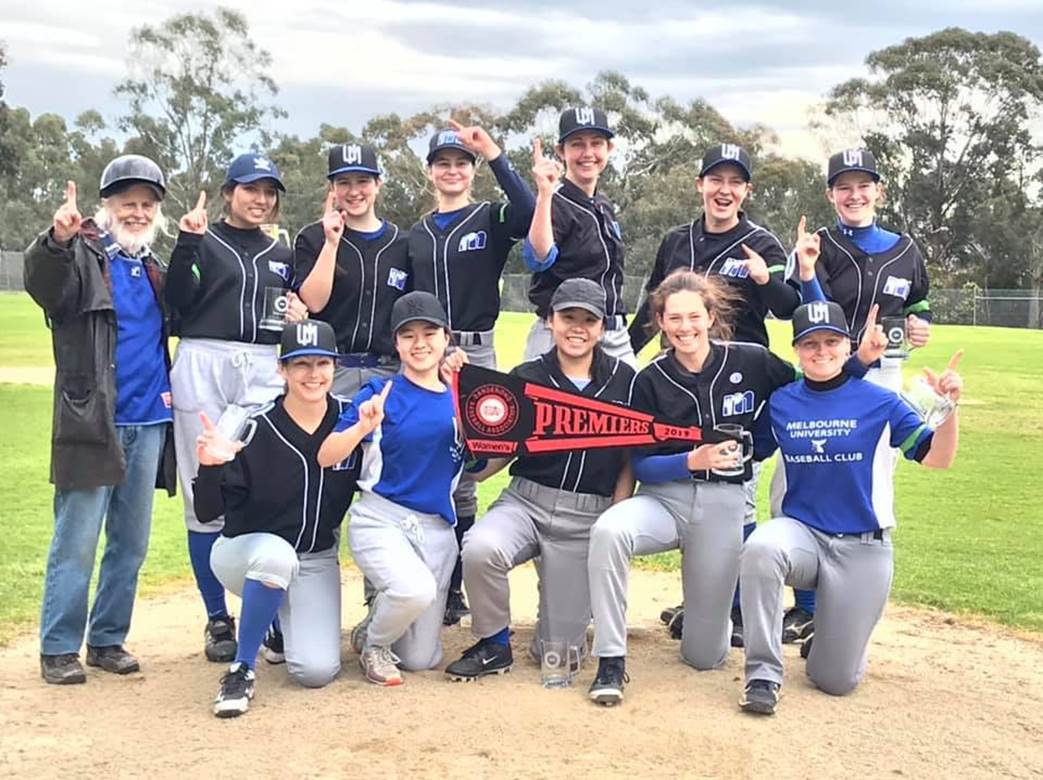 The Baseball Club's senior Women won a thrilling grand final 6 - 5 over Wheeler's Hill.