20 December 1870: The first intervarsity Cricket match and Boat race between the University of Melbourne and the University of Sydney occurs in Melbourne. Melbourne win both matches.
2020 was set to be a celebratory year to recognise the past 150 years of intervarsity sport at the University of Melbourne. Plans were in place to celebrate the milestone at all 2020 intervarsity events and at a gala event for intervarsity alumni to reconnect with their teammates of yesteryear.
On this 150th anniversary date, we are happy to announce that plans are now in place to celebrate the milestone throughout 2021. A packed intervarsity calendar will commence in March 2021 with the Aon Uni 7's Series, the PAC6 Tennis competition, the new University Basketball League and the Big Blue rivalry with Monash, where our 150th anniversary logo will be proudly displayed, and history of intervarsity sport celebrated.
The 2021 Australian Boat Race and a T20 Cricket match with the University of Sydney are set to occur in October 2021 and will provide a platform for the two universities to celebrate the inaugural competitions from 1870, while all Melbourne teams will celebrate the milestone at 2021 UniSport Australia events, such as Uni Nationals.
Plans are also underway for a gala event in the second half of 2021, more details will be provided soon via our dedicated 150th Intervarsity Anniversary webpage
On our dedicated 150th page, we're looking to reconnect with our sporting alumni as we celebrate the milestone throughout 2021. If you have ever competed for the University of Melbourne, we want to hear from you.
Click here to let us know what sports and years you donned the University blue to help us build a robust database of the last 150 years. By entering your details we'll keep you up-to-date with the plans to celebrate the anniversary in 2021. We would also appreciate your help in passing this link to other alumni you know who also represented the University.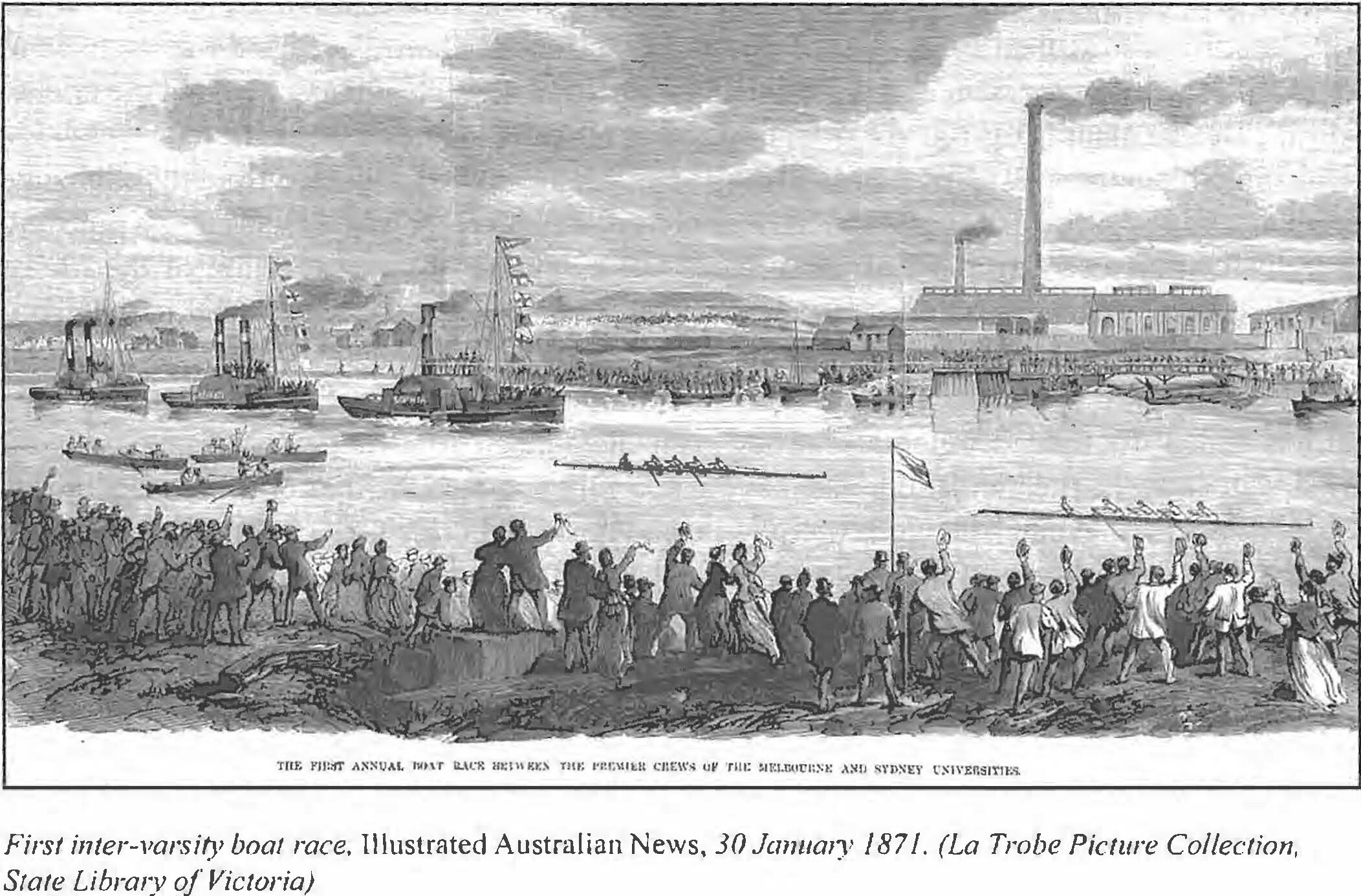 Taken from The Ties That Bind: A History of Sport at the University of Melbourne by June E. Senyard (excerpt here)