The Rainbow Celebration Evening marked a very special occasion in our Pride in Sport journey.
Held on Wednesday 18th September, the evening saw over 90 attendees from 31 of the University's affiliated sports clubs come together sign our Pledge of Pride, and to celebrate our Pride in Sport program.
The Pledge is a vow to create and maintain inclusive sporting environments for LGBTQIA+ identifying people, in direct alignment with our recently endorsed LGBTQIA+ Inclusion Policy.
The first of its kind to be endorsed by MU Sport, the policy outlines a zero-tolerance approach to homophobia, biphobia, transphobia and interphobia in sport, and details our support of participation according to gender identity.
By upholding the values and practices outlined by the policy, our sports clubs can provide a welcoming environment to people who identify as part of the LGBTQIA+ community.
To help clubs achieve this, we have also created a Policy Companion Guide which was distributed to pledge signatories at the event.
On the night, we also heard from guest speakers Bowie Stover (Proud2Play, Fearless Movement Collective) and Zay Canters (Fearless Movement Collective) who provided insights into their experiences in sport as non-binary identifying people.
MU Sport Leadership Manager Bridgid Junot also introduced the idea of a Pride Ambassador program, which we're working to establish as a pilot program in the coming months.
The Rainbow Pledge and the Inclusion Policy mark important milestones in our "Pride journey", and MU Sport looks forward to working with all Clubs moving forward to help uphold the values of the program.
To read the LGBTQIA+ Inclusion Policy, Policy Companion Guide, and for more information about our Pride in Sport Program, visit our webpage here.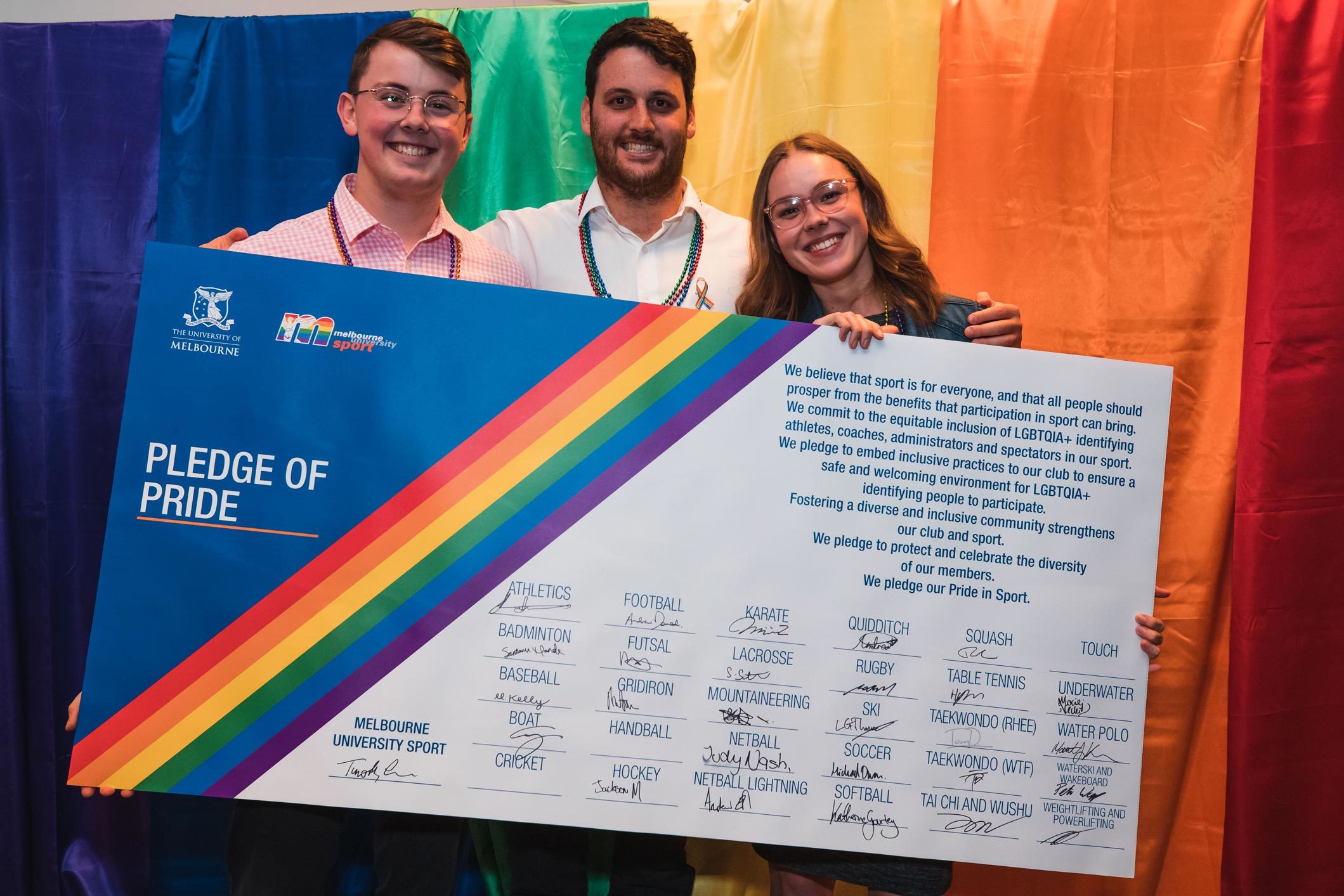 Members of the Water Polo Club holding the Pledge of Pride at the Rainbow Celebration Evening. Image: Rachel Bach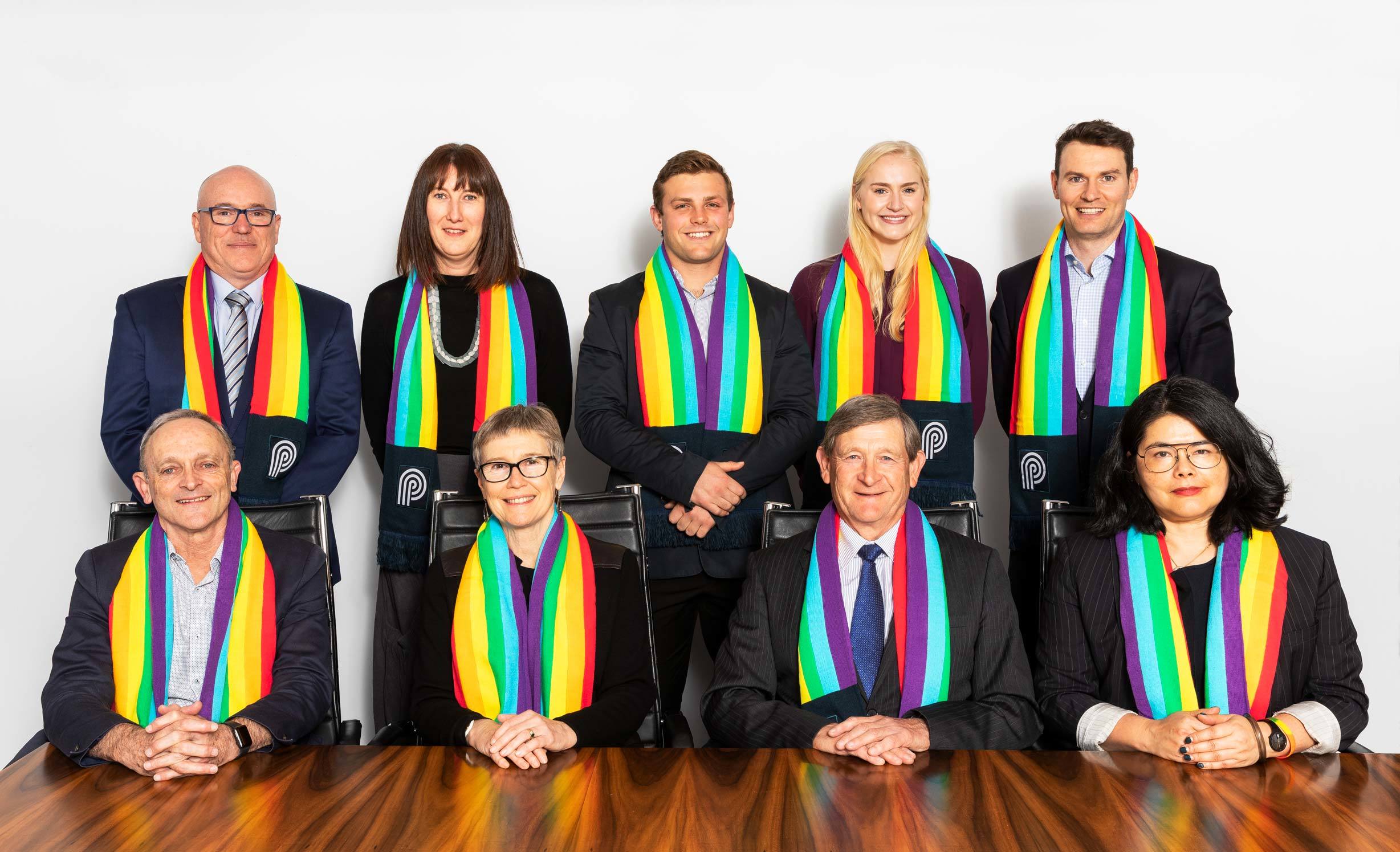 The MU Sport Board wearing Pride Cup scarves, August 2019. Image: Tobias Titz