11 November; Liam Petterson
The Cricket Club's T20 women's team defeated Plenty Valley by 37 runs as Emma Collard and Cath Grant ripped through Valley's middle order with two wickets apiece. Brianna Herman was the side's highest run-scorer with 39 including five boundaries, while Dani Norman earned a classy knock of 27. Meanwhile the men's one-day Premier First XI fell to a six-wicket defeat at the hands of Geelong, despite Jarrod Martignago's impressive 82-run haul off 103 balls.
Regardless of the weekend's nailbiting 6 – 7 loss to the Croydon Rangers, the Gridiron Club's senior men finished fourth to qualify for the finals series and will face the undefeated Western Crusaders on Saturday 16 November in Croydon. The senior women's side also lost to Croydon, but are still searching for their first win of the season and will hope to taste success in their remaining matches against the Geelong Buccaneers and the Western Crusaders.
Kira Davey led the scoring for the Athletics Club in Round 4 of the AV Shield League with a 9.6m shot put, a 27m javelin, a 1.5m high jump and a 4.95m long jump. Christian Paynter wasn't far behind in the points tally, scoring big with a 2.00m high jump and a 6.64m long jump.
The senior men's futsal team remains top of the State League 2 ladder after a 7 – 2 win over Wollert. Despite going into halftime 1 – 2 down, six unanswered second-half goals propelled the side to its third consecutive win. Hattrick hero Jaime Romero was voted best-on-ground.
The Div 1 women from the Touch Club scored a narrow 1 – 0 win over the Melbourne Phoenix in a low-scoring affair, and sit 2nd on the ladder with one round remaining in the home-and-away season.
Congratulations to the Hockey Club's Florine Van Grimbergen who is representing Victoria in a rebranded state league and won 1 - 0 over Canberra Chill to progress to next week's grand final. The Club's Phil Burrows and Kate Saunders are also involved in a coaching capacity, while Club President James Stewart is umpiring in the tournament.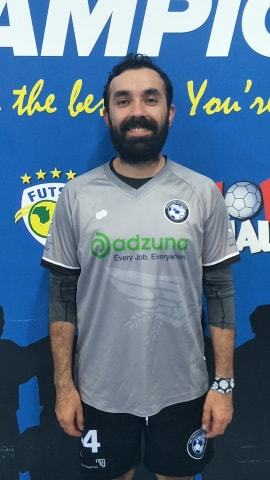 Jaime Romero scored three goals as the Futsal Club's State League 2 side won 7 - 2. Image: Futsal Oz
The Athletics Club competed in Round 4 of the Athletics Victoria Shield League in Doncaster. Image: MUAC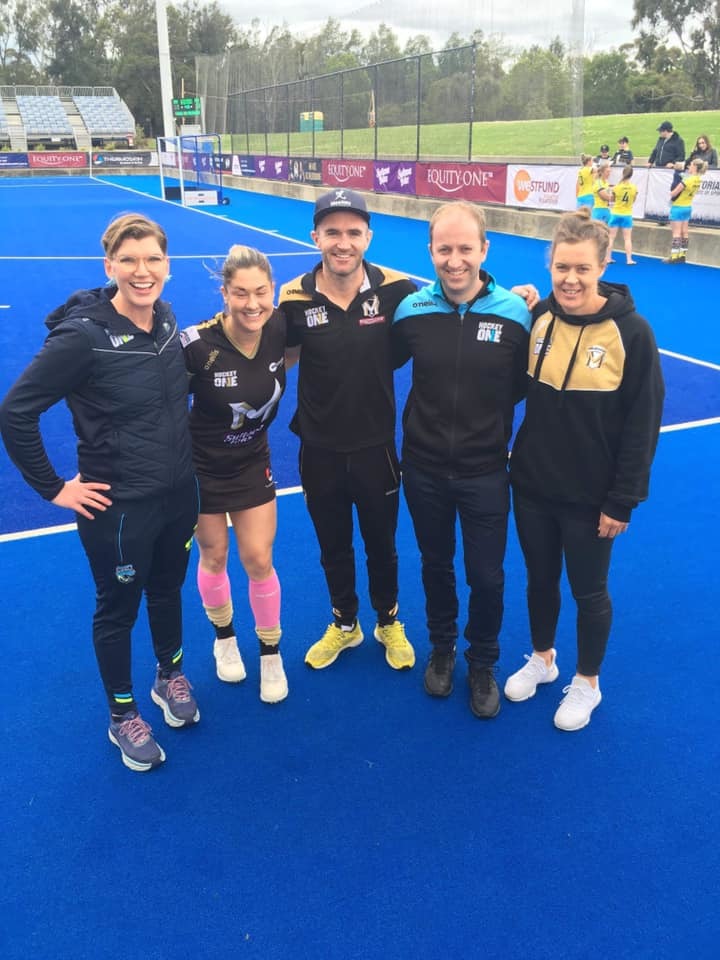 Several Hockey Club members are representing Victoria in a state vs state competition. Image: MUHC