14 October; Liam Petterson
The Water Polo Club's Pride Round kicked off last Thursday with the Men's SL2 side winning 8 – 6 over MC Blackballs to cement 2nd on the ladder after eight matches played. The Club also hosted a cocktail event at the Ernie Cropley Pavilion to celebrate their first ever Pride Round, while the Women's SL1 side will don rainbow caps when taking on Richmond in their Pride match on Tuesday 15 October.
The Softball Club held its Pride Cup last Friday, hosting an exhibition match on the Main Oval to celebrate the contributions of its LGBTQIA+ members. The majority of players on both sides were from the LGBTQIA+ community, and the event featured a post-match trophy presentation and a speech by leading LGBTIQIA+ advocate Hannah Mouncey. Check out the gallery here.
Athletics Club members took on Australia's biggest marathon on Sunday, joining 37,185 others in the 42nd Melbourne Marathon Festival. Madeline Hills and Stella Radford impressed with podium finishes, finishing 2nd and 3rd in the 10km event in 33:55 and 36:14 respectively. Narrowly missing out on a medal, Max Ueda's 1:07:32 half-marathon earned him 5th spot, while fellow club member Caleb Muller was not far behind in 7th. The Club's best full marathon runners were Gabriella Springall (37th in 3:13:12) and Matt Connolly (58thin 2:38:44).
The Futsal Club's SL2 Men continued their dominant season with an 8 – 0 win over Toorak FC, stretching their lead at the top of the ladder to 6 points after just seven matches.
Touch Football's Div 1 Women ground out a 7 – 4 win over Melbourne Phoenix to retain 2nd spot on the table. Kelera Ratu was the only multiple touchdown scorer with two. Lincoln Stanley scored an impressive brace despite his side's 5 – 7 loss to the Phoenix in the Div 1 Men's league.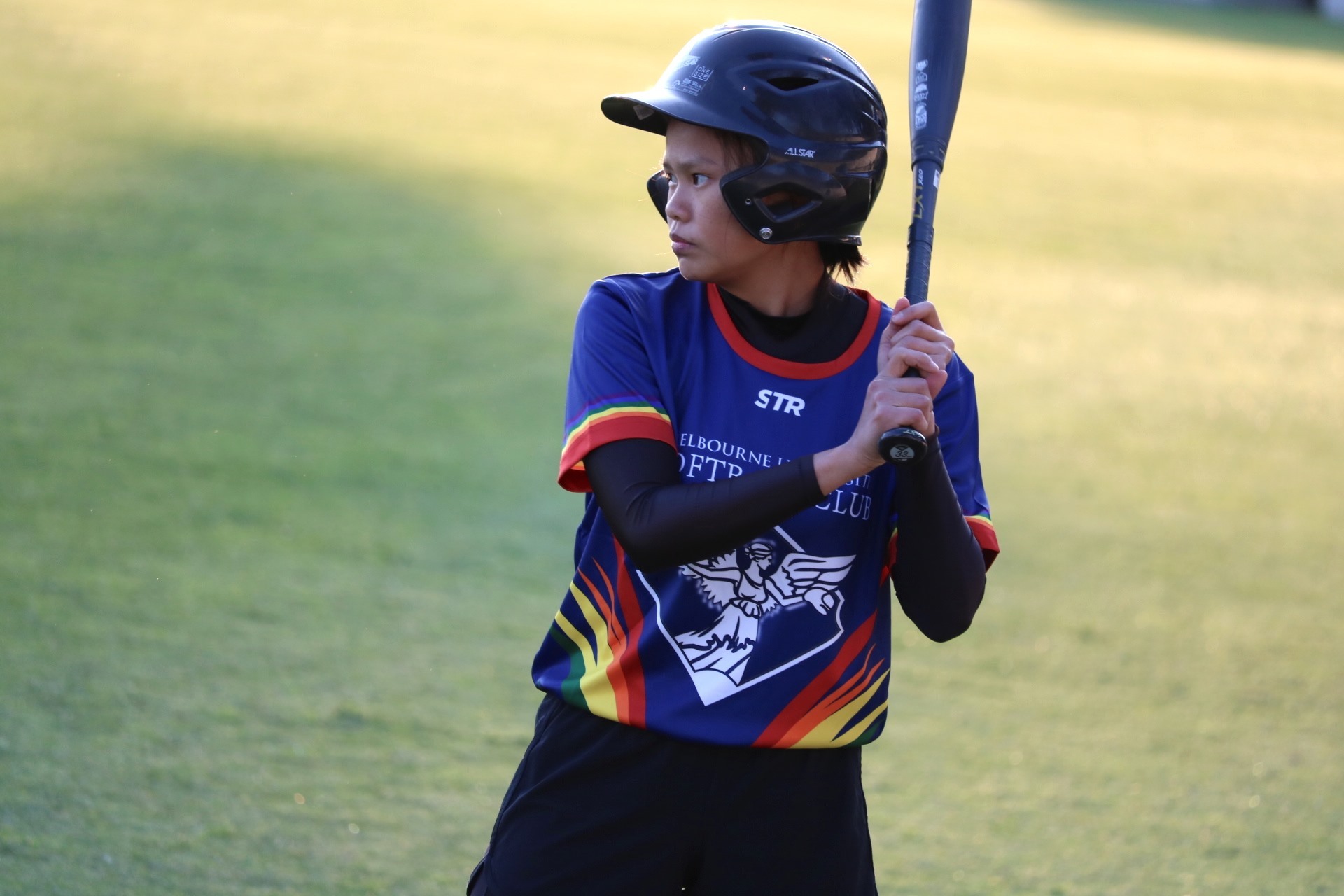 The Softball Club held its inaugural Pride Round, hosting an exhibition match on the Main Oval. Photo: Melbourne University Softball Club. Full gallery here.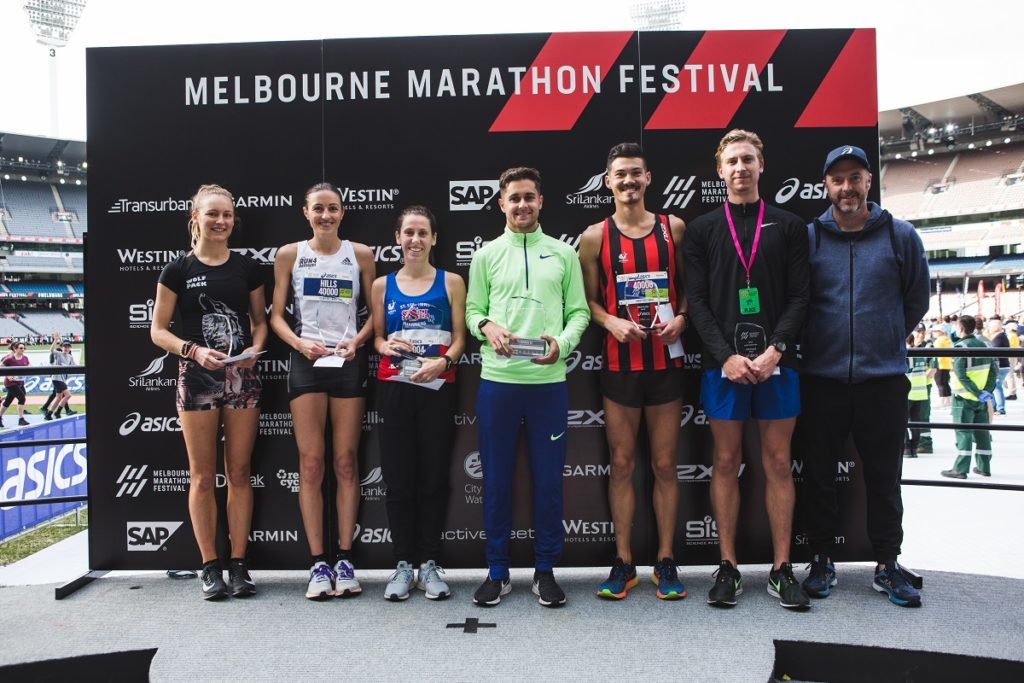 Congratulations to Stella Radford (left) and Madeline Hills (second from the left) for finishing on the podium in the 10km Run at the 2019 Melbourne Marathon Festival. Photo: Melbourne Marathon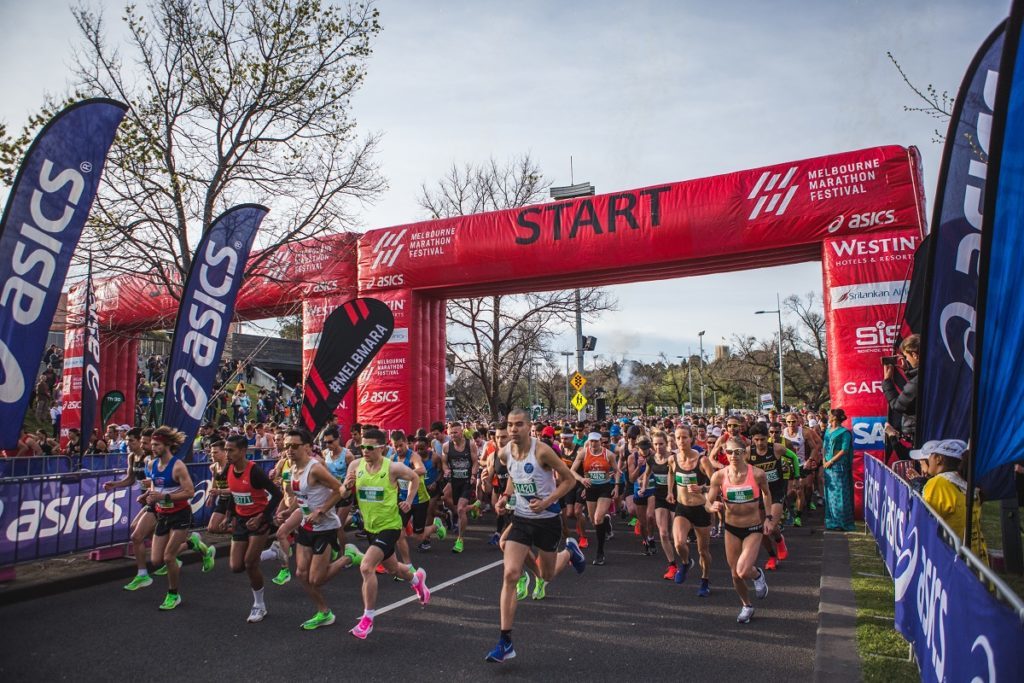 Donning the Athletics Club's blue sash, Max Ueda stormed out of the blocks in the half-marathon and finished 5th overall. Photo: Melbourne Marathon