18 November 2019; Liam Petterson
All four men's and women's teams from the Touch Football Club will play in finals this Sunday. The Div 1 women fell to a narrow 5 – 7 loss to Bachelor of Science student Amitty Edgeworth's 1st-placed Melbourne City Lions but will play a semi-final against 3rd-placed Melbourne Phoenix after finishing the season in 2nd place. Meanwhile, the men's team face a tough test against minor premiers Melbourne Phoenix after cementing 4th place on the Div 1 table. Sunday's other VT League finals will see the University's Div 2 women play the Phoenix while the Div 2 men face the Lions.
The men's State League 2 water polo side will also play in the finals after cruising to a 9 – 3 win over the NYP Dragons. The team sit in 2nd on the ladder with one round remaining in the home-and-away season.
The senior men's futsal team retained top spot on Futsal Oz's State League 2 ladder after overcoming a stubborn Richmond FC side. Melbourne Uni FC prevailed 3 – 1 thanks to a brace from man-of-the-match Jaime Romero. The side have the best defence in the league having only conceded 30 goals from 12 games, and the second-deadliest attack with 63 goals.
Despite a bruising 52 – 6 semi-final loss to minor premiers Western Crusaders, the senior men's gridiron team will play another final this weekend. The Royals were guaranteed a second-chance after finishing in the top-4 and will face the South Eastern Predators who overcame Ballarat in a high-scoring qualifying final last weekend.
The Premier 1st XI men's cricket team took nearly 95 overs to dismiss Kingston Hawthorn for 291 and will bat this Saturday, but it was the 2nd XI's Abdul Haseeb who stole headlines with an astonishing 7/26 bowling performance. Haseeb dismissed Hawthorn's first five batsmen, including one for a golden duck, while Isaiah Borgas was also impressive scoring 101 runs off 109 balls to put the 2nds in a strong position before play resumes this weekend.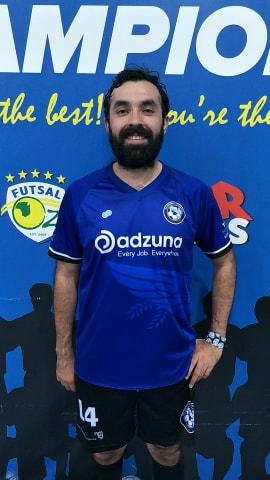 Jaime Romero was best-on-ground for the Futsal Club for the second consecutive week.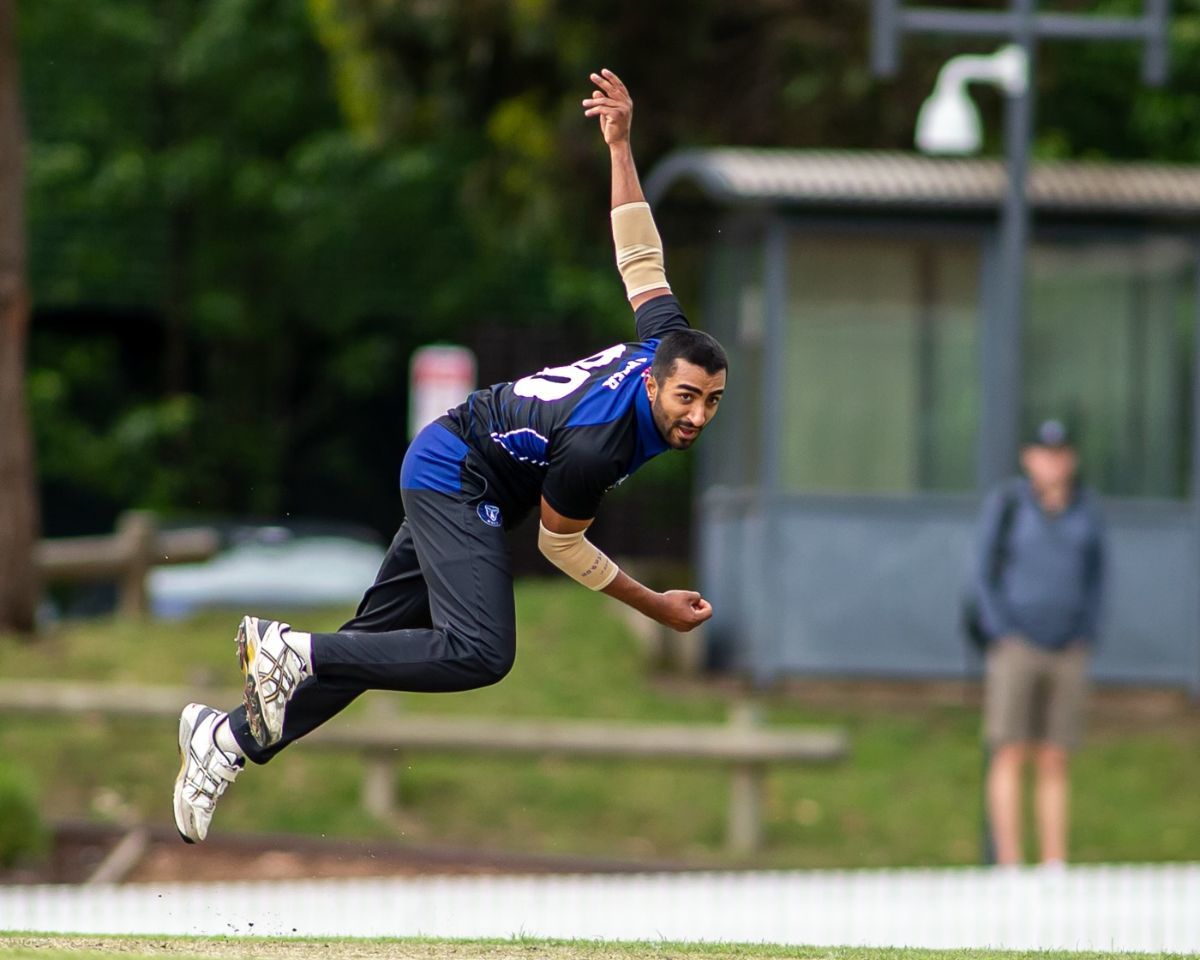 Abdul Haseeb demolished Kingston Hawthorn with 7/26 for the 2nd XI.